Episodes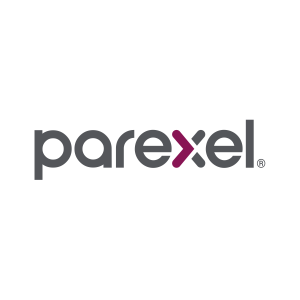 Monday Dec 05, 2022
Monday Dec 05, 2022
At Parexel, we are committed to improving patients' lives through clinical research. Within Parexel FSP — a division of Parexel — we fulfill key clinical development roles through functional service outsourcing models across a variety of disciplines for leading pharmaceutical sponsors.

To explore a Parexel FSP employee advancement journey, Host Mrs. Jan Back, Recruitment Marketing Manager, Parexel FSP, is joined by Kerri McCaul Claus, Vice President, FSP Solutions Biometrics. Kerri has held various roles during her 25-year career. Today we delve into her career development and subsequent advancement to become a Vice President within the organization.

Key Takeaways:
[1:11] Kerri shares her career pathway at Parexel FSP including the multiple opportunities that led to her role as VP of FSP Solutions Biometrics.
[4:30] Leading the dedicated client support teams offers insights into the key differences in how FSP supports clients and the full-service model.
[5:32] Kerri attributes the ongoing learning opportunities in her various roles as the lens that allows her to see the full scope of FSP's bigger picture.
[6:59] In Kerri's pursuit to grow the business, a key factor of the FSP team's success is taking every step forward from a client's perspective.
[8:05] Kerri expresses how Parexel's guiding principles of patience, quality, respect, empowerment, and accountability assist dedicated FSP team members in contributing to positive client outcomes.
[9:44] Kerri shares the long-term growth and development
opportunities that exist at Parexel FSP for career seekers and the flexible environment in which they can expect to work.
[12:06] With 25 years of experience, Kerri still appreciates the dynamic career opportunities and the support she receives from the leadership team at Parexel.
[13:37] With regard to career development, Parexel believes
individuals have the opportunity to craft the type of career they want for themselves.

How to find out more:
Explore: Parexel's Functional Service Provider Career Website